What Tech Tools Do You Need?

Real Geeks IDX and CRM
Real Geeks is the CRM and IDX solution that we find to be a balance between affordable and effective. The system has Property Valuation tools, Facebook integration, SMS Auto Responder,  Lead Manager CRM, Market Reports, Lead Capture, Lead Nurture through workflows and much more.
Greg Harrelson personally uses Real Geeks as his main website and CRM.

Pipedrive CRM
The Pipedrive CRM is very effective for pipeline management. The system is very easy to use and enables you to keep track of your hot leads and not forget your warm leads. The CRM is great for real estate agents that need good visuals on a daily basis. Pipedrive is a CRM solution only and does not have IDX abilities.
Exact Dial
Agents are always looking for an advantage over their competition. Eactdial.com is a data append service that will help you find that missing piece of data that helps you make a connection. Sometimes your leads will give you the wrong number or email and exact dial can help you find the accurate info…fast and easy.
TubeBuddy
This is the company that no one knows about. Tubebuddy is a service that teaches you how to optimize your videos so they show up more in search results. The more you show up, the more views you get and subscribers to your channel. This is so inexpensive that you need to look a this.
Onlinejob.ph
More and more agents are looking to leverage Virtual Assistants to help them scale their business. Onlinejobs has connected many agents to assistants from the Philippines. They are skilled and in many cases can find staff that already has real estate experience.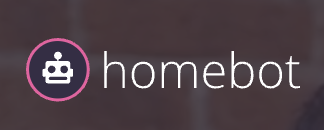 Homebot
If you are looking to build a database that turns into "Come List Me" calls then Homebot is something to look at. Based on our use, Homebot has the highest open rate than I have seen with any product we have used. Database nurture is more important than ever yet it time consuming and leveraging Homebot will make it easier for you and enhance the customer experience.

StreamYard
StreamYard is a live streaming studio in your browser. Interview guests, brand your broadcast, and much more. Stream directly to Facebook, YouTube, LinkedIn, and other platforms.
Carolina Creative
Carolina Creative is a Greenville, SC based Custom Website Design and Digital Marketing Company. Their award winning creative team has virtually unlimited resources at their disposal combining these resources with a relentless pursuit of Client Success in the Real Estate Marketing Arena for over 22 years and has made Carolina Creative one of the Southeast's leading Custom Website Design and Digital Marketing Companies.
Greg Harrelson & our RESS Team have used Carolina Creative for several of our custom marketing websites including our flagship RESS website.